Get to treatment efficiently with our built-in library of programs
Organization-specific content
Fill your organization's library with top-notch programs, created by your team, to promote consistency, quality, and efficiency. All programs are 100% customizable once added to a learner's profile, so staff can still tailor as needed to individual client nuances.
Create templates for new programs to ensure instructions, tags, and other organization-specific details are included every time your staff create a fresh program.
Transitioning away from another digital data collection system? Hi Rasmus supports program and data imports from a variety of platforms, including CentralReach, Thread, Catalyst, ReThink and ABADesk. Please contact us if you need to import from another format.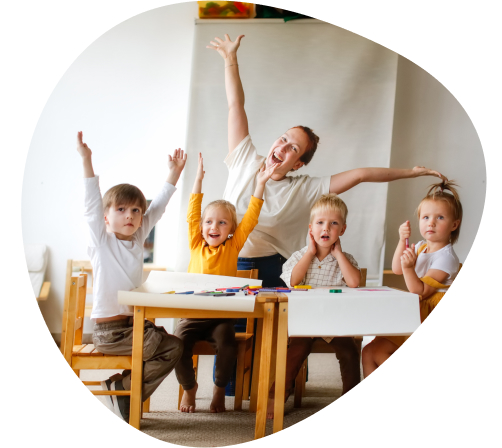 Find a full portfolio of well-rounded programs that align well with skills assessed in the VB-MAPP, including instructions, targets, and prompt level templates. These programs are fully editable, so you can tailor any piece of content to reflect your organization preferences and individual client programming needs.
Working on functional living skills with your learners? These comprehensive programs will help you get started with customizable instructions and targets.
These programs are designed to address basic and independent living skills, as well as skills specifically needed to thrive in home, school, community, and vocational environments.
Hi Rasmus is currently piloting two collections of customizable programs for Acceptance and Commitment Therapy (ACT), one designed for children and one for adolescents and adults.
This program, developed in collaboration with FTF Consulting, allows clinicians and behavior technicians to run SBT programs seamlessly as targets are rotated automatically based upon the learner's progress. This quick-add program template offers step-by-step guidance on how to proactively teach communication, toleration, and contextually appropriate behaviors (CABs). Comprehensive instructional guides, data collection and graphing are included in this package.
This early intervention program, developed by Dr. Kelsey Ruppel and Dr. Greg Hanley of FTF Behavioral Consulting, is based on many years of in-depth research. It is designed for children with ASD with emerging problem behaviors, and ideally suited to fill the gap for young children who have recently been diagnosed with ASD but who haven't started yet or have just started receiving therapy.
The Balance program is designed to be implemented by parents in a home setting and supervised by a BCBA. It has been fully integrated with the Hi Rasmus platform, so that it is easy and streamlined to use for both parents, RBTs and BCBAs. On Hi Rasmus, BCBAs can supervise the program both live, remotely and asynchronously using next-generation video recording and data collection technology.
Those using PEAK for their programming can take advantage of our sets of targets and corresponding custom weighted prompt levels to garner the data you need to assess a learner's progress.